DVLC is excited to announce that we are one of 200 non-profit recipients of a vintage bottle of bourbon dating back to the 1980s!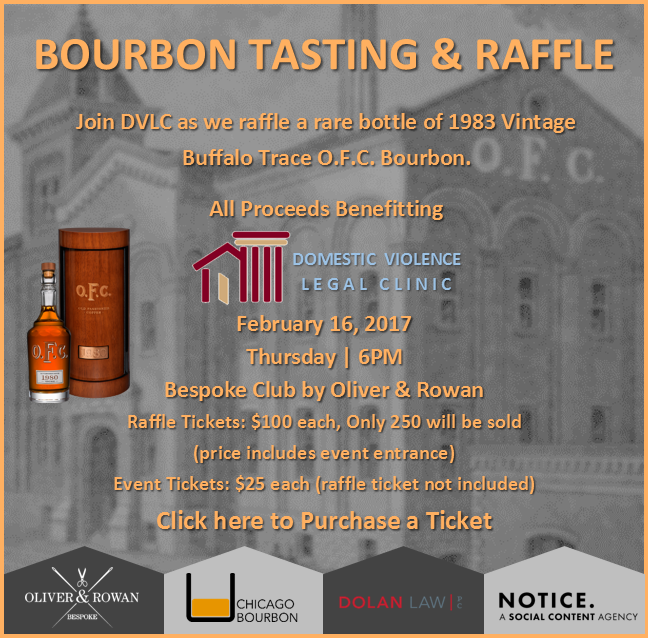 Buffalo Trace Distillery has released three unique vintage-dated bourbons honoring the National Historic Landmark's original name – the O.F.C. Distillery. Only 200 bottles of bourbon dating back to 1980, 1982 and 1983 have been released and offered exclusively to non-profit organizations to raise money for their causes.
Click here for more information and to see the other charities participating.
In their press release, Buffalo Trace Distillery notes:
Each vintage has a story to tell indeed," stated Kris Comstock from Buffalo Trace Distillery.  "To offer this first release to charitable organizations for their fundraising efforts makes this even more rewarding. We expect bottles to raise upwards of $10,000 each for worthy causes."
Click here to purchase your tickets now!