The Independence Project
The Independence Project offers free immigration law services to people who have experienced domestic violence.
Coordinated Services
Immigration attorney on staff to provide answers to immigration questions from day one of Order of Protection or Family Law Case
Active coordination between Order of Protection and Family Law attorneys and Independence Project to obtain information documents for immigration purposes.
Minimize repetitive intakes and retraumatization
The Independence Project works closely with DVLC's Client Support Coordinator to provide resources tailored for the client and his or her family's needs.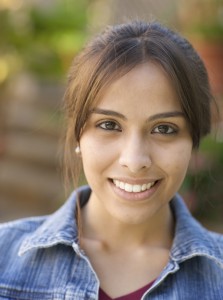 What is a U Visa?
The U Visa is a way for non-citizen crime victims to get legal immigration status in the United States.  To apply, you must show that you are a victim of a qualifying crime (including domestic violence) and that you have cooperated with law enforcement or the courts about the crime.  If granted, the U Visa provides three years of legal status and the right to work in the United States.  After three years, you may be able to change the U Visa into lawful permanent residence (green card) status. You can learn more about U Visas here.
What is a VAWA self-petition?
A VAWA self-petition is a way to get the immigration status that an abusive family member could have gotten for you, but did not. For example, the non-citizen wife of a United States Citizen husband is eligible for a green card, but the husband must complete the immigration paperwork. VAWA allows you to get that status without the help or knowledge of your abusive family members. People who are married to or the parents of abusive US citizens can apply, and people who are married to abusive green card holders can also apply. You can get a VAWA self-petition even if you are divorced, but you must file the VAWA within two years of the judgment of divorce. If your abusive family member helped you file for a conditional green card, we can help you file to remove conditions.
To find out more about VAWA self-petitions and U visas, watch this
video
.
How can the Independence Project help you?
For more information or if you would like to fill out an application for services, please call 312-325-9155.